Two years ago, a mother who left without paying for her meal reimbursed the restaurateur ten years later. To do this, she sent a letter in which there was a note of 50 euros.
At the end of July 2020, our colleagues from the daily "L'Alsace" told a story that will not fail to move you.
See also
In 2010, a mother and her four children had lunch in a Kebab restaurant (Le Bosphore) based in Mulhouse. At the time, the customer could not afford to pay the bill. Faced with this situation, she had no choice but to leave the establishment without paying.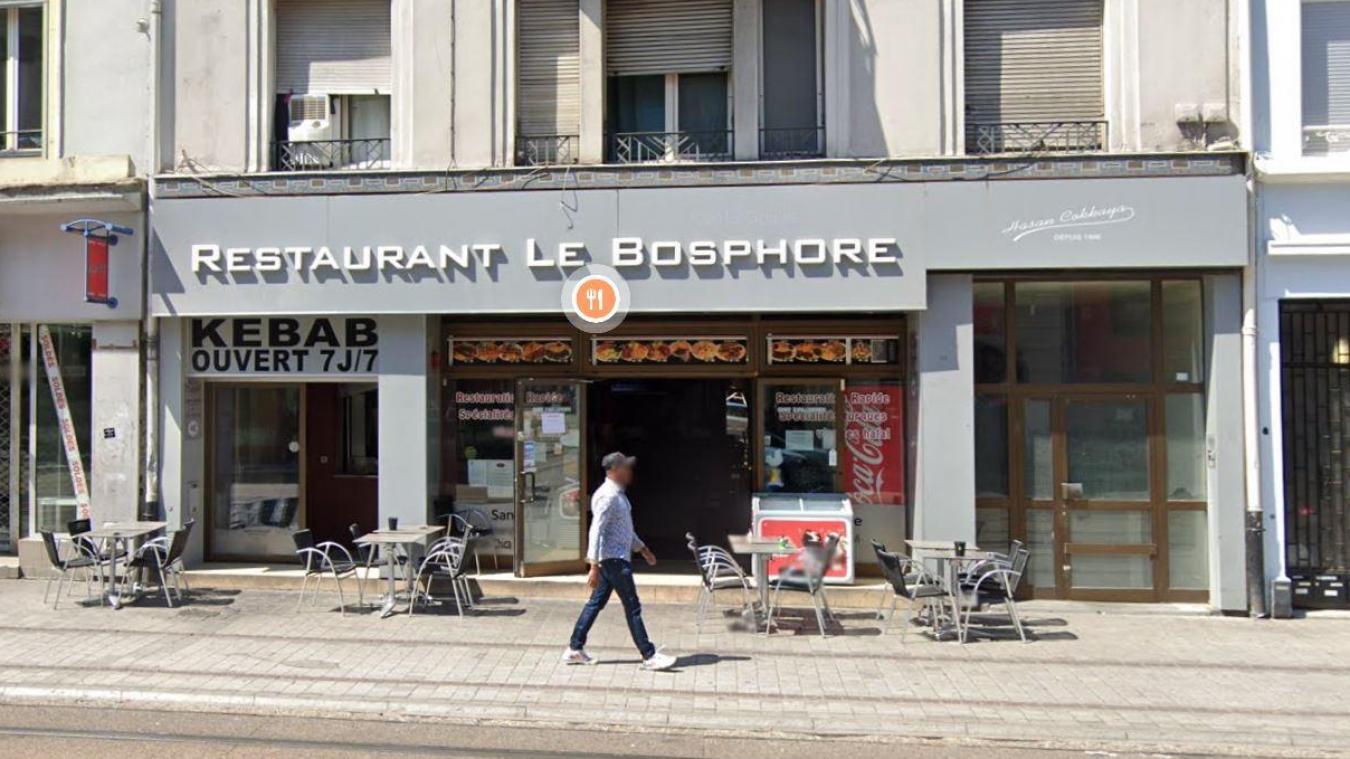 Photo credit: Google Street View
She reimburses the restorer 10 years later
On July 26, 2020, Guney Cokkaya, the manager of the family restaurant, received a letter from a woman wishing to remain anonymous. That she was not surprised when she discovered the content of the missive accompanied by a 50 euro note.
"Hello Mr. Boss of the Bosphorus. I give you this letter with 50 € to give you back your money. In 2010, I had eaten with my four children. I had just come out of a divorce, the situation was desperate and I left without paying. I recently remembered this story. I hope you will forgive me for this. May Allah grant you success in your life […] Forgive me, I sincerely regret".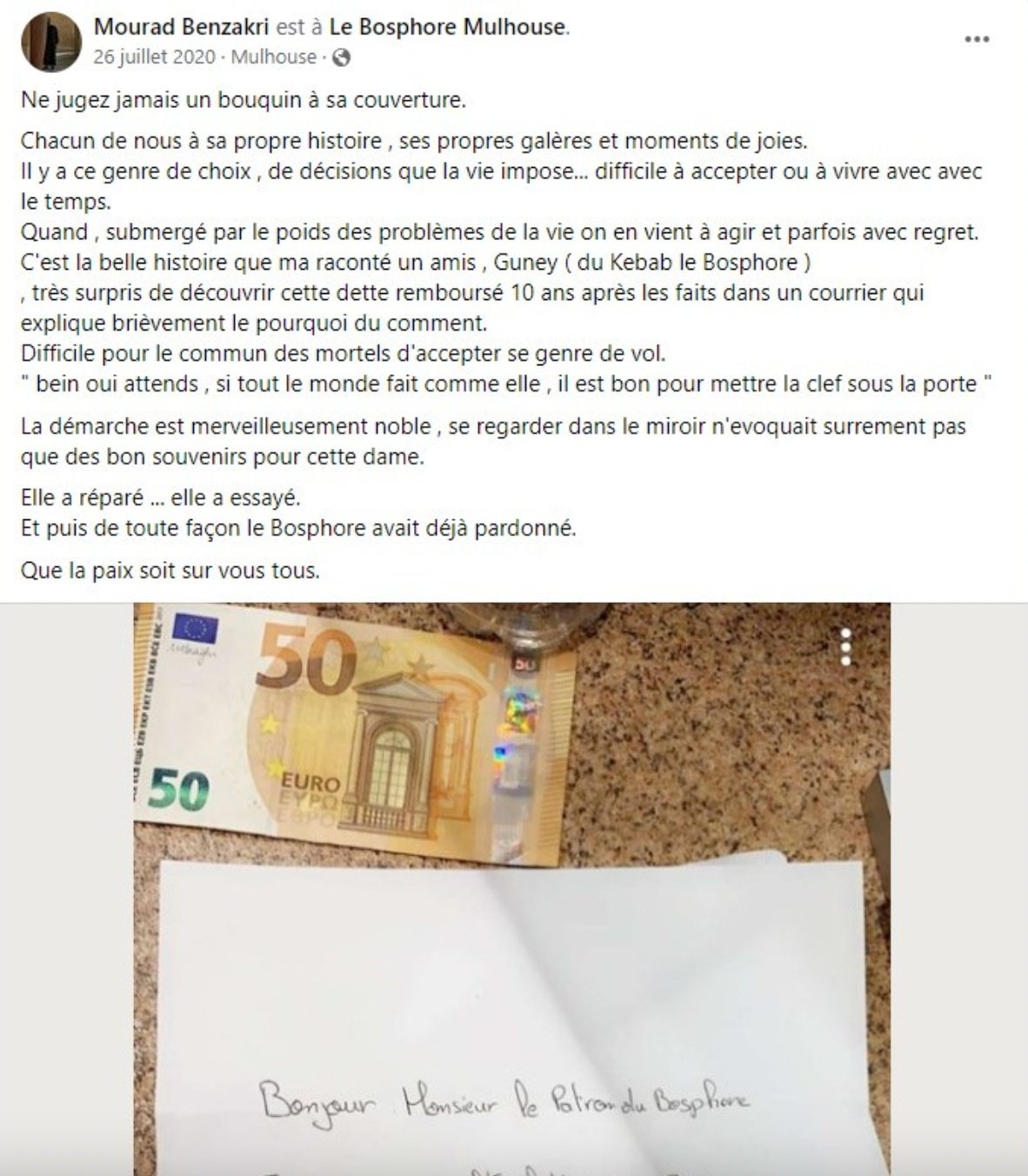 Photo credit: Facebook
As you will have understood, these words were written by the woman who had left without paying her bill ten years earlier. Two years ago, the latter decided to reimburse the restaurateur. His gesture upset Guney Cokkaya, who was 13 years old at the time.
Faced with this situation, the young man asked his father if he remembered this client: "He doesn't remember. But it must be said that, like everyone in the restaurant business, we see all the colors!"he told the news site.
Before adding: "So we don't know if this mother had 'run away' with her children without saying anything or if she had explained that she could not afford to pay". At the time, the letter was shared on social media by a friend of the restaurateur. Unsurprisingly, the post quickly went viral.